Corporate Gifts
Gift with Intent
Corporate & Group Gifting To Build Ambassadors
Give gifts that people will delight in, use, and keep. Reimagine gifting and what it means to associate your brand or event with thoughtful items from Barebones' collection of intentionally well-crafted goods. When you give well intentioned gifts, you are strengthening relationships. Whether you're trying to build a better relationship with your employees or your clients, Barebones has options that will make a statement about your values. Having great advertising strategies and a strong logo can expand your brand awareness and help your marketing but it is also important to remember and appreciate your clients and employees who work diligently as brand ambassadors. A thoughtfully-designed and well implemented group gifting program can help you show gratitude as well as grow a more motivated group of brand ambassadors from within your office.
A Gifting Program That Works
A meaningful gifting program is more than just generic gift cards or gift baskets. Consider gifts that reflect your company values and resonates with your customers and your employees. When you gift a Barebones product you are aligning with a purpose-driven B-Corporation that strives to be a force for good in the marketplace. To us, that means working toward more sustainable practices, using ethical labor, minimizing the impact we have on the environment, and more. When you give Barebones, you're giving a gift that makes a difference.
The Barebones Gifting Collection includes an amazing outdoor assortment of coolers, tools for foraging and gathering, woodsman tools, tableware, and more. When you order bulk corporate gifts from us, you're providing an outlet and an invitation for unique outdoor experiences as all of our gifts are creating with the intention of getting people outside. Give your employees and favorite clients a well-designed, lasting gift - all the while knowing that you appreciate them.
"Leaders lead when they take positions, when they connect with their tribes, and when they help the tribe connect to itself."
~ Seth Godin
Show your customers, colleagues, and employees that you value their interests with inspiration gifts that can help motivate and encourage them to pursue their hobbies. Skip the generic corporate gift baskets and instead empower your people to explore the great outdoors with Barebones gifts. We have options that will equip them to create memories. Appreciation and generosity is reciprocated; any contribution to your employees and clients will extend back into the work they do for you.
At Barebones, we believe that a solid corporate gifting strategy is a key to maintaining great employee and customer relationships. We also believe that increases motivation in the workplace and can set you apart from competitors. Our elegant and durable gifts go beyond those cheap single-use products and instead encourage those who receive them to get out and create amazing memories. Show care and appreciation with a thoughtful gift through our gifting program and see the effects it has on your employees and clients.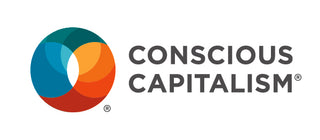 *For order quantities of 5–50 of any Barebones product. Does not include 3rd party products. Can not be combined with any other offers. Coupon codes do not apply to sale items, previous purchases, and/or the purchase of gift card.