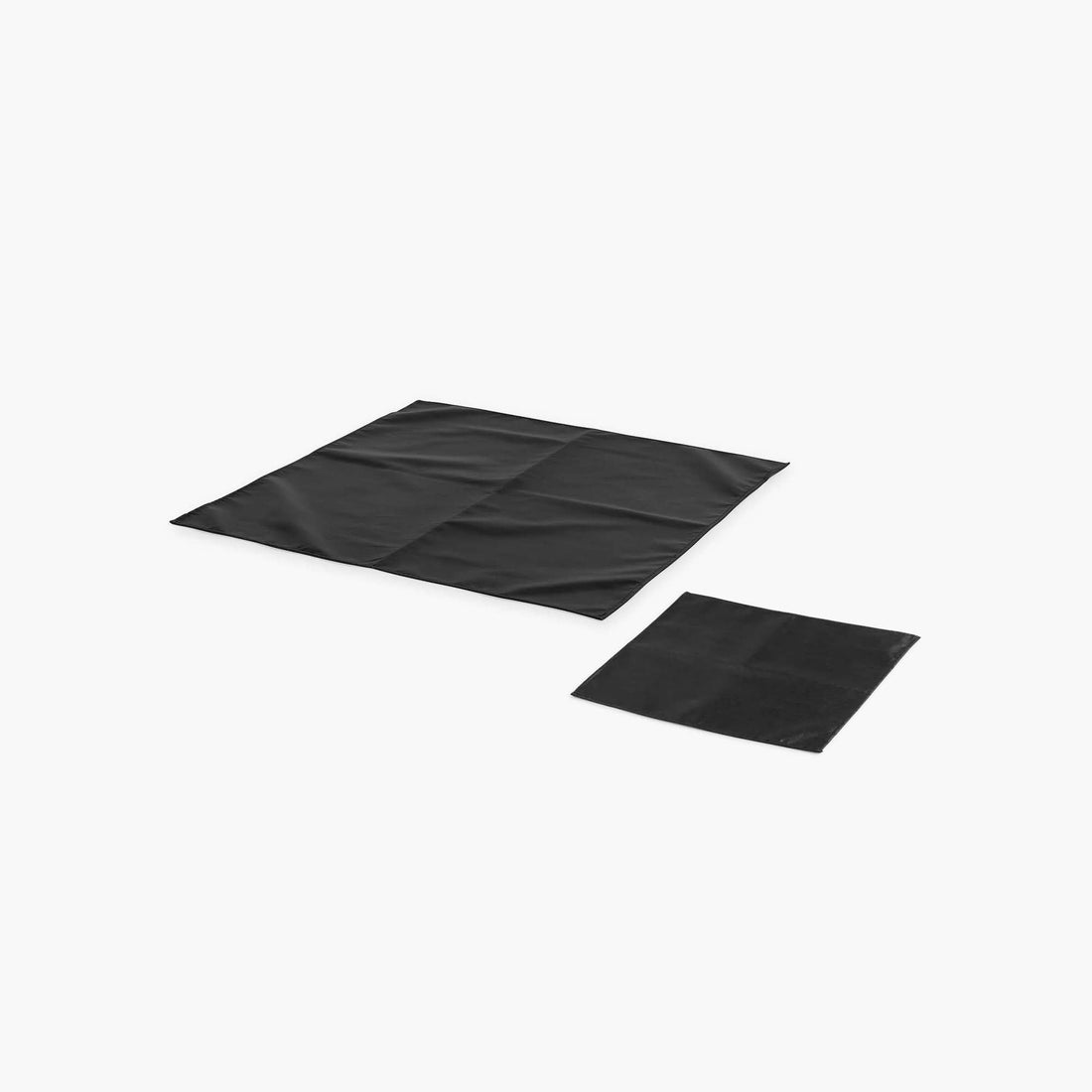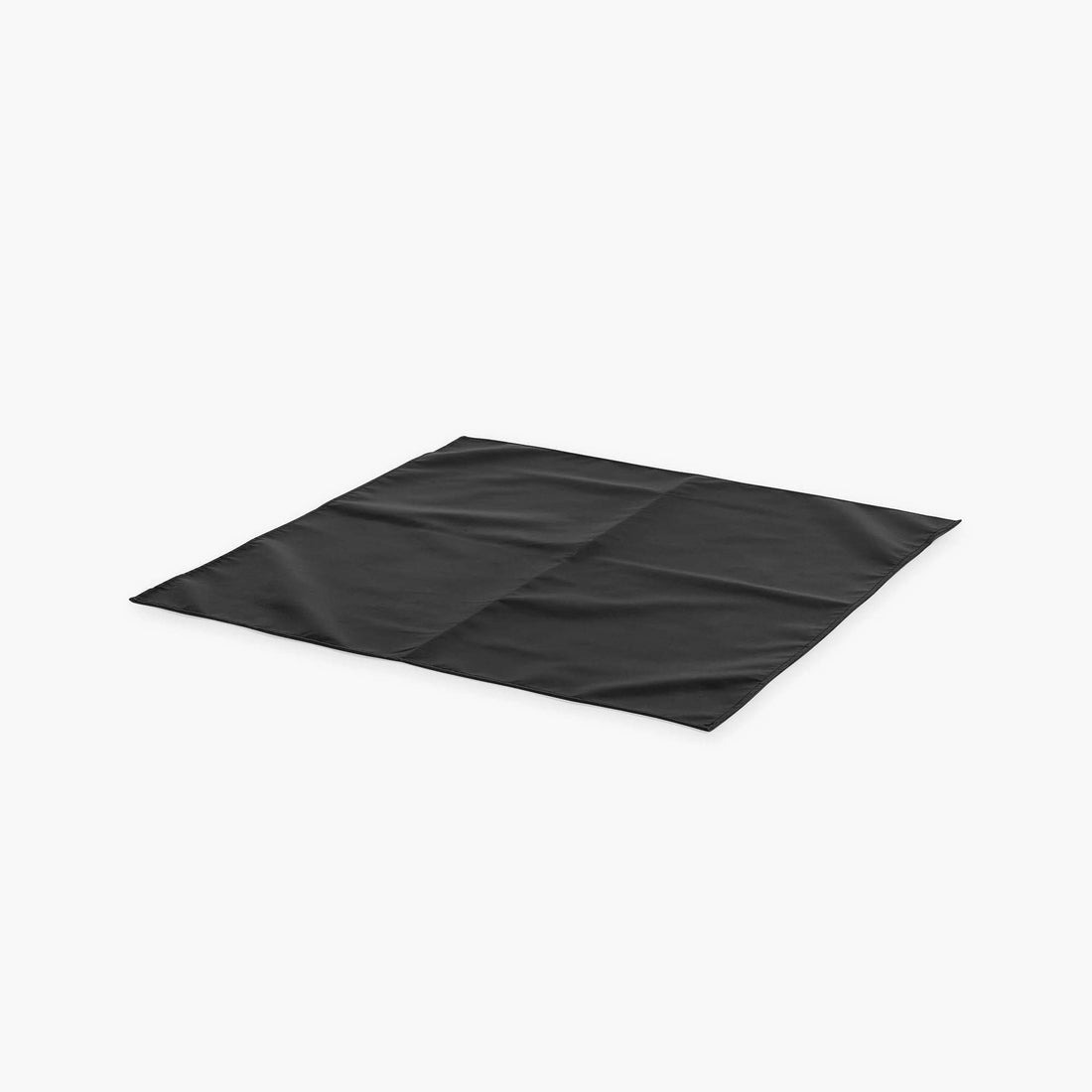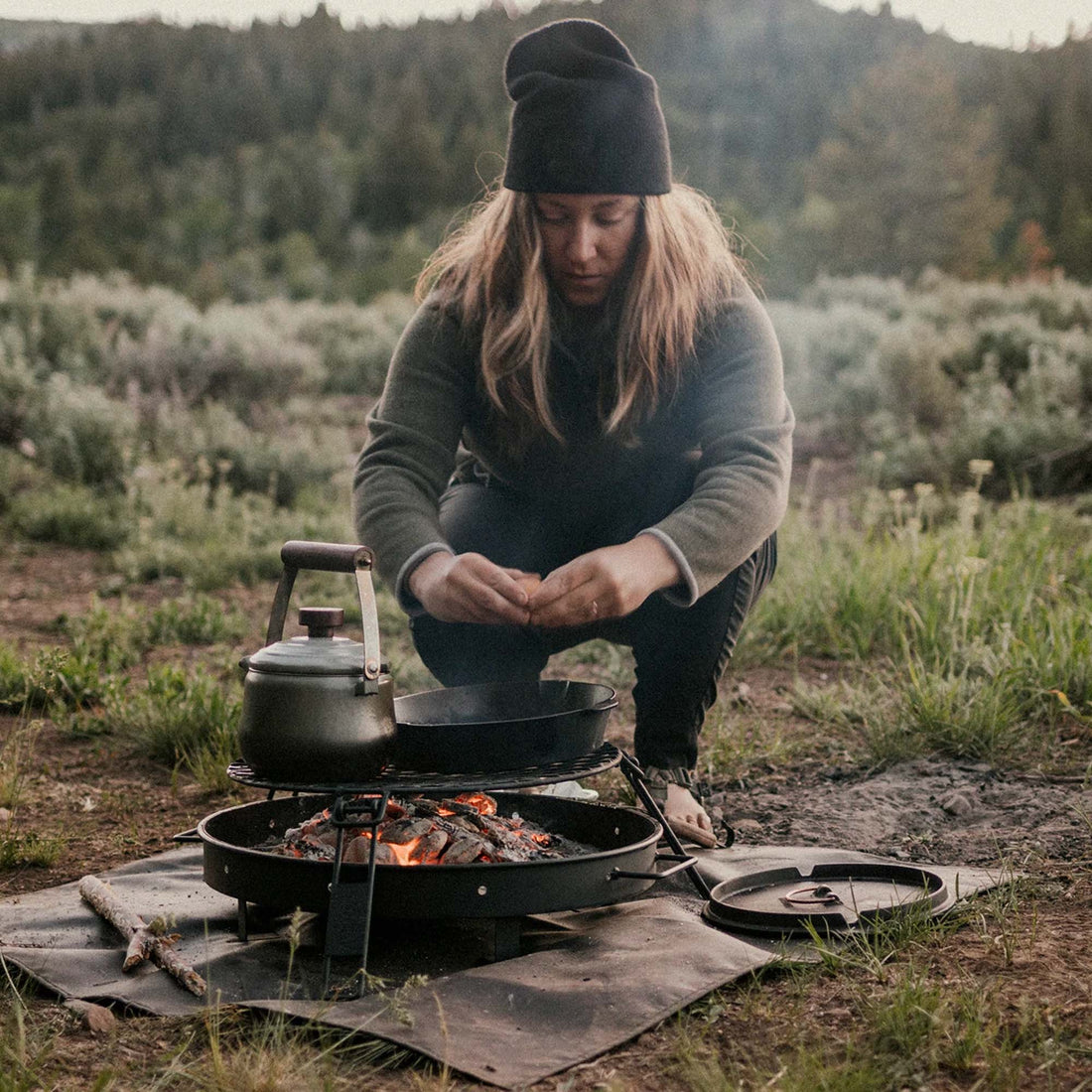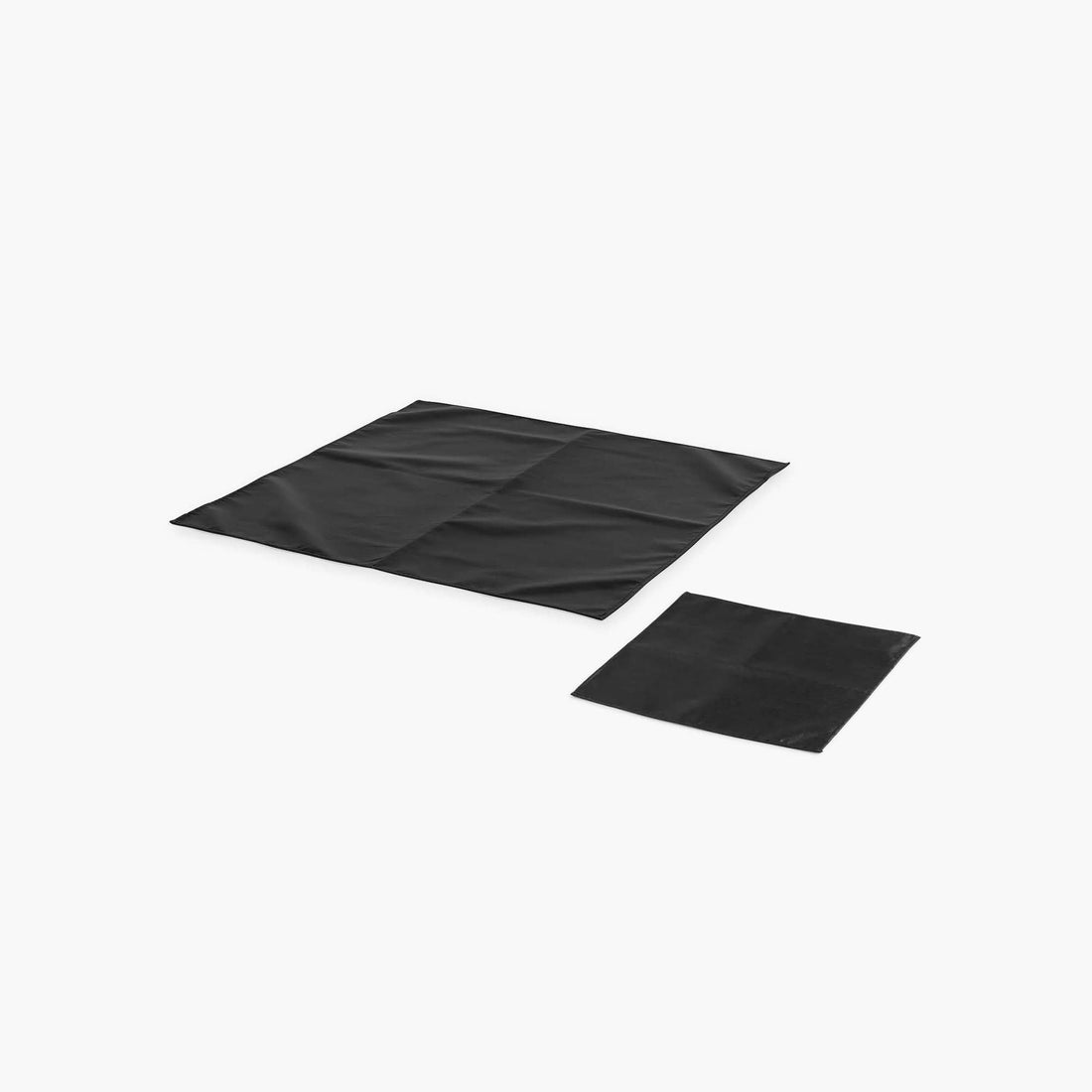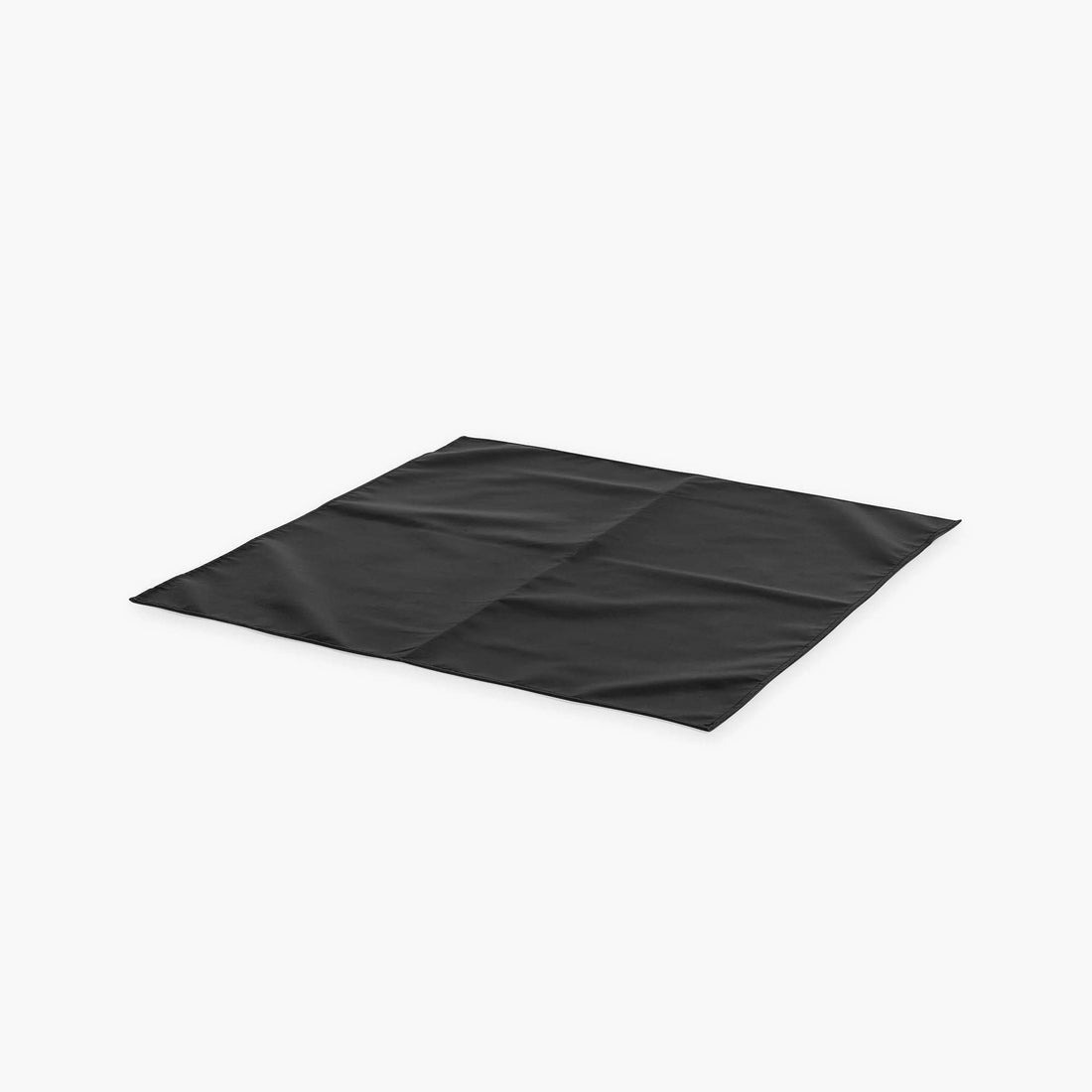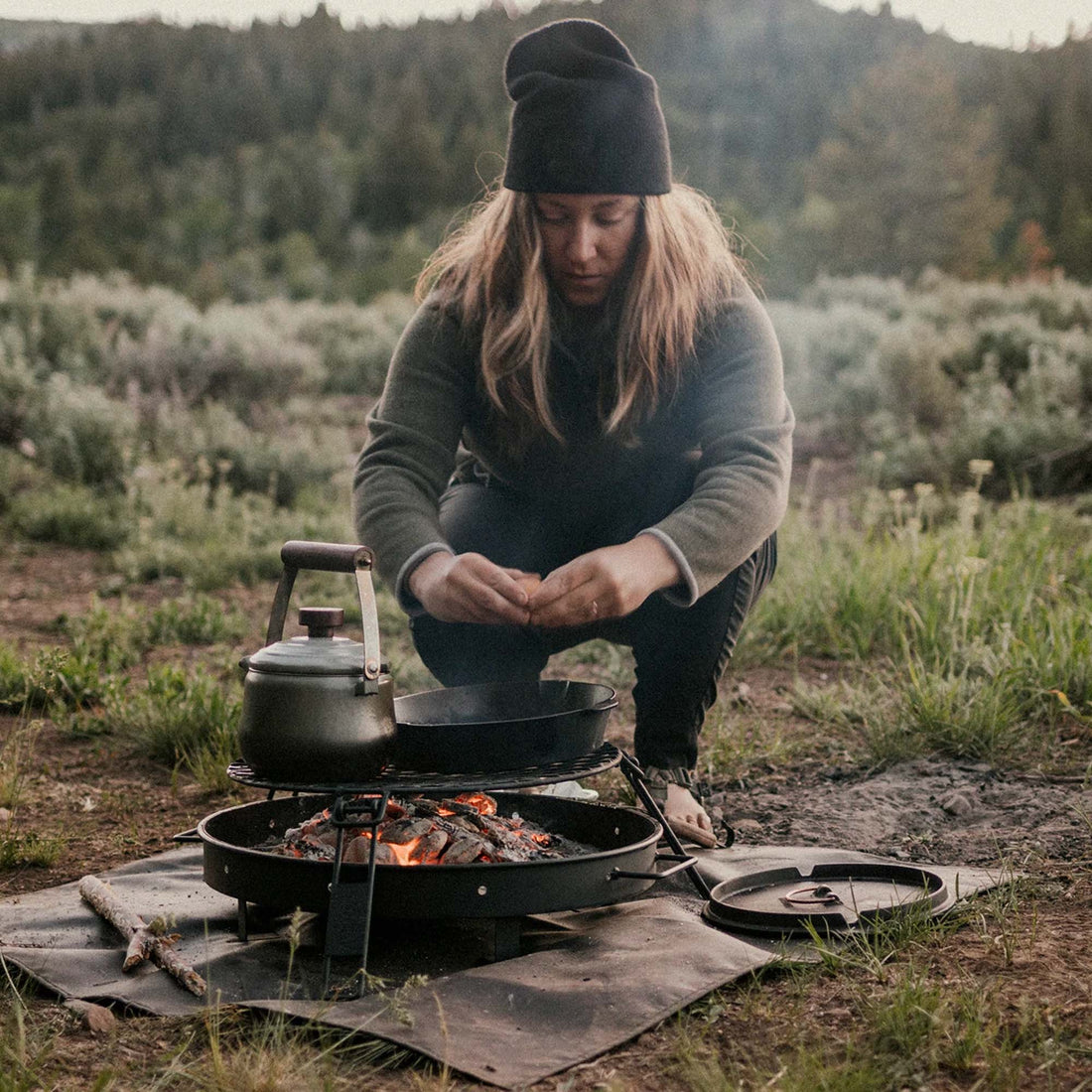 A wonderful addition to your outdoor cooking setup. Made of an extremely durable and heat/fire resistant silicone, the Fire & Grill Mat helps to prevent hot, burning embers and particles from landing on the ground. A must-have in dry conditions for fire safety and prevention. Available in two sizes; A larger 36" x 36" mat, designed to fit under the Barebones' Cowboy Fire Pit Grill, and an 18" x 18" mat versatile enough for smaller, more compact grills.
Surface temperature should not exceed 575 °F (300 °C).
• Heat resistant up to 575 °F (300 °C).
• Durable silicone with weighed fiberglass fill
• Prevents accidental fires or land burns
Items Included:
1 Fire & Grill Mat

Materials:
Silicone membrane
560g fiberglass

Dimensions:
3' x 3'
1.40 lbs

SKU:
CKW-410

Designed in Utah | Made in China
As a Certified B Corporation, we ensure that our commitment to safe, ethical, and sustainable practices is upheld by each company and artisan that touches our products worldwide, without exception.
Q: How do I care for my Fire & Grill Mat?
A: Store in a cool, dry place when not in use. If dirty, spray with water or wipe with a damp cloth.
We Stand Behind Our Products
Barebones stands behind the quality of all of our products. Each item we make is meticulously thought out in-house by our team of passionate designers. We sell these products because we love them, we use them, and we want you to enjoy them too. They are meant to elevate your outdoor experience and withstand all normal rugged wear and tear.

We also consciously work with manufacturers that exceed our standards for excellence and safety. If you are not 100% satisfied with your order you are always welcome to use our 30 day return policy or let us know how we can make them better.