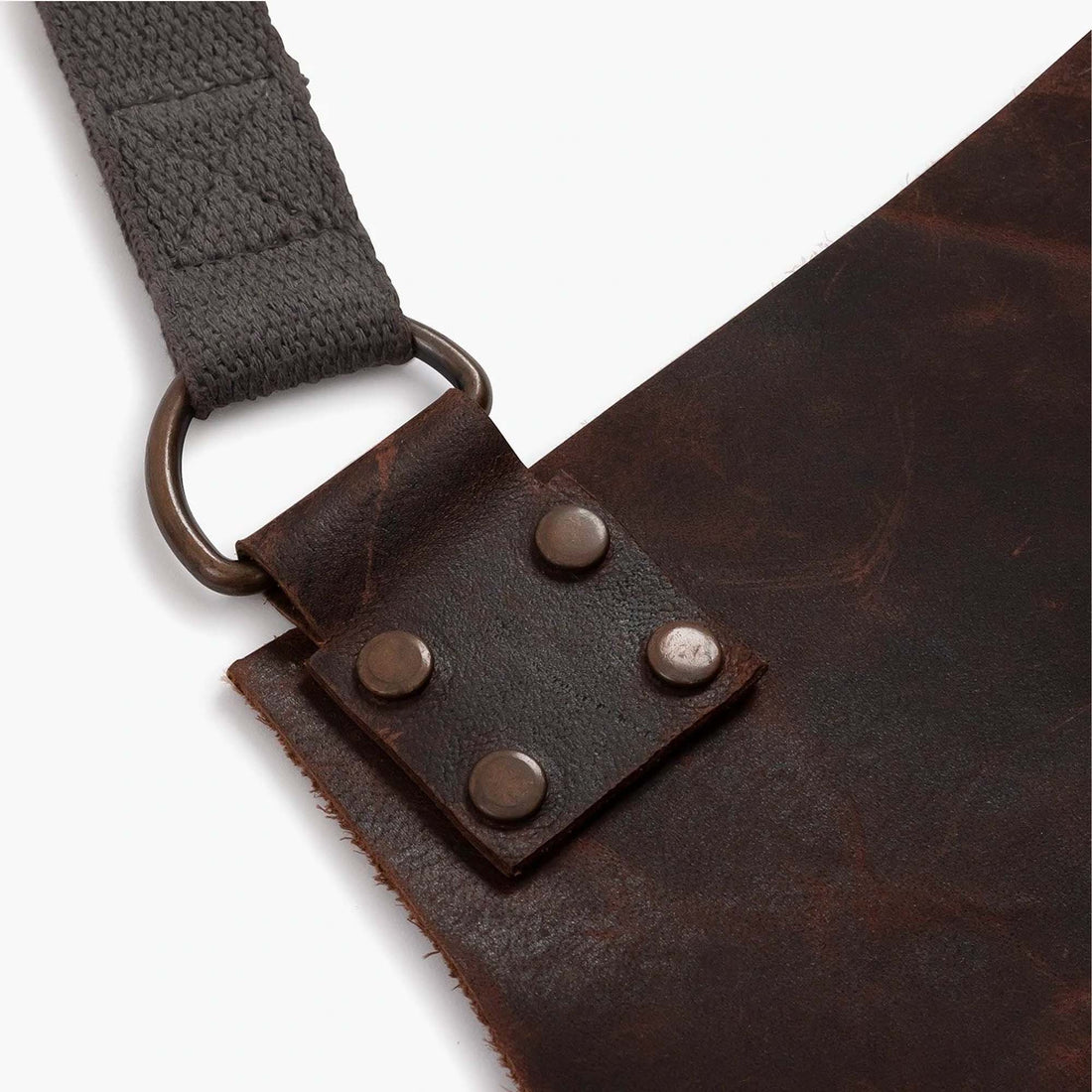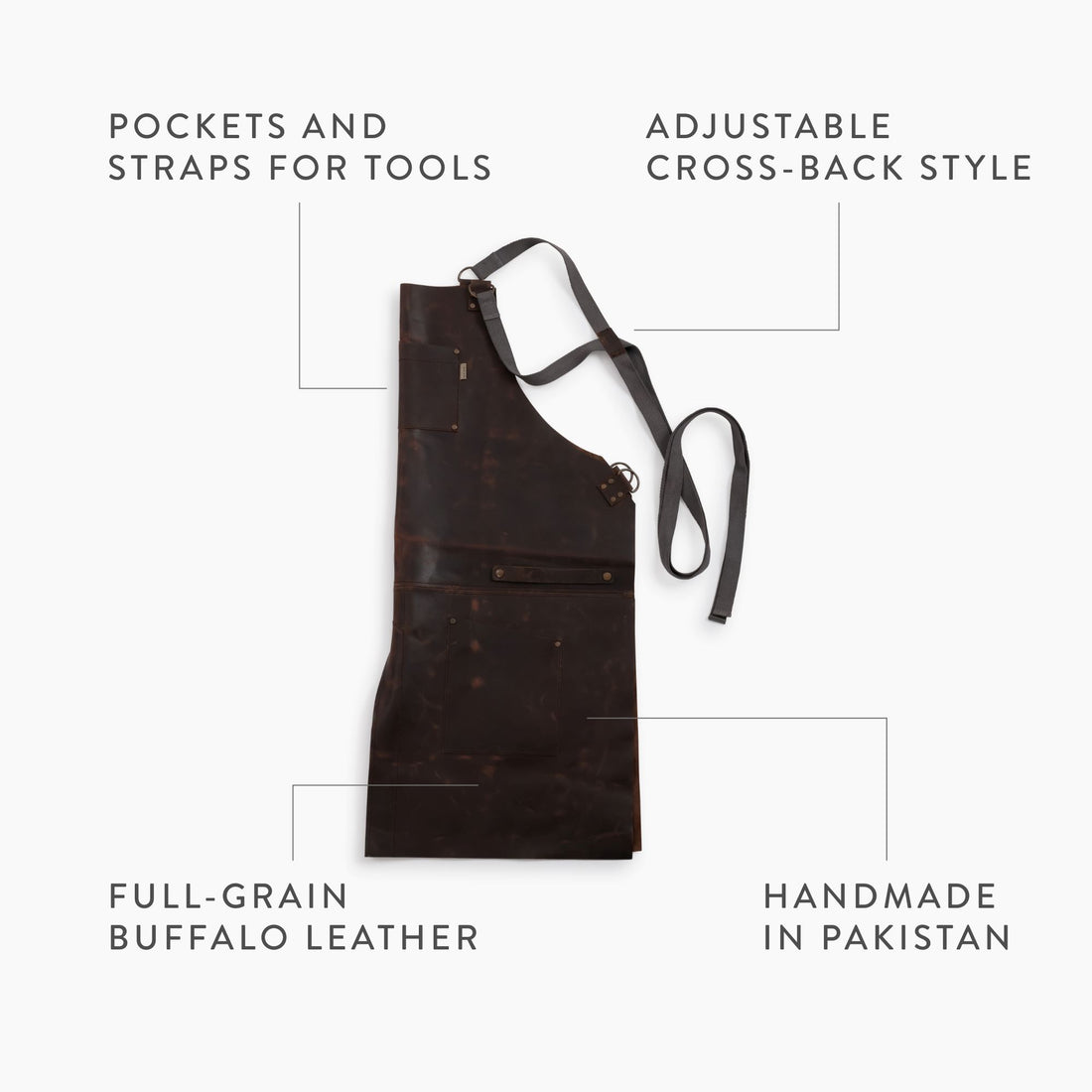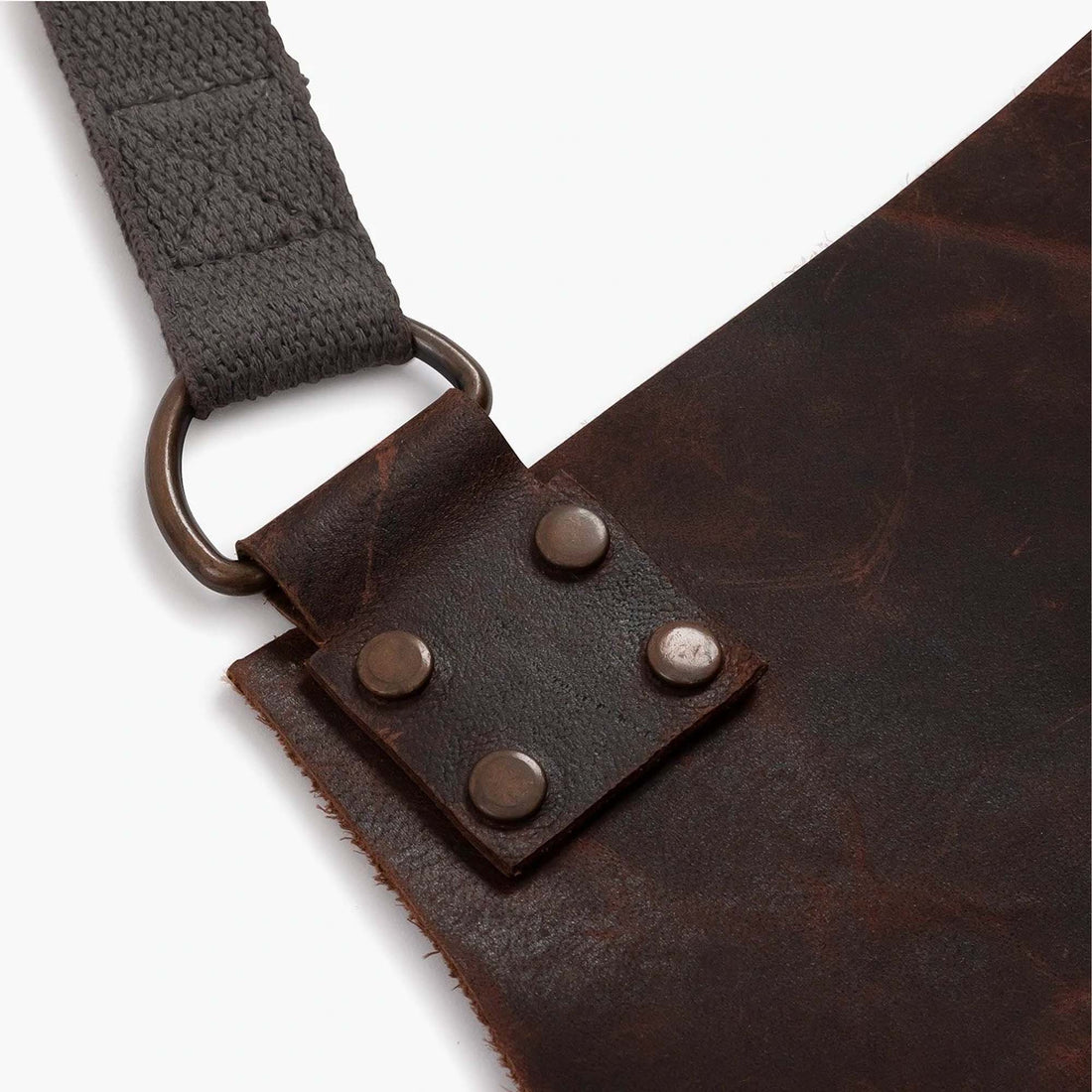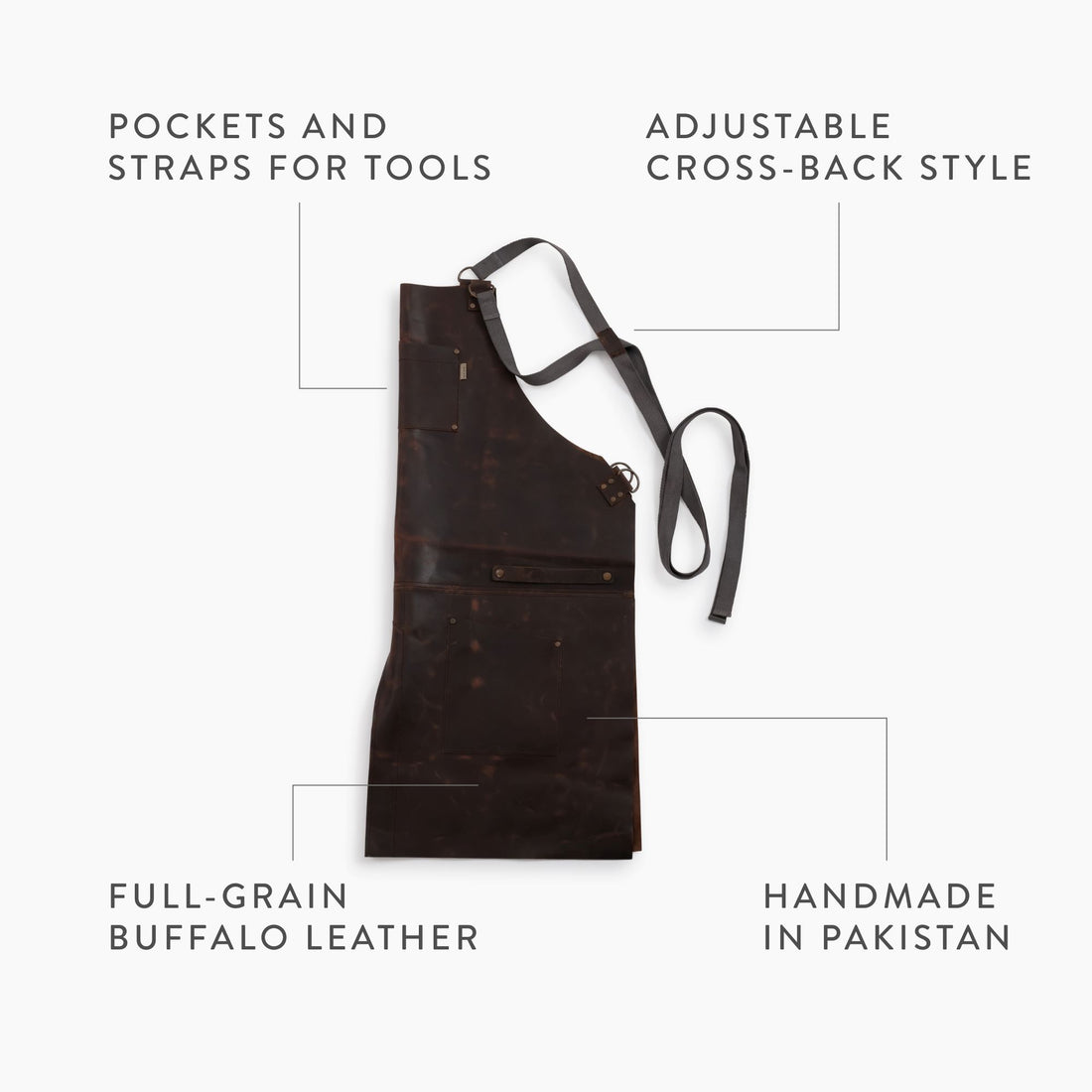 Multi-task between cooking, woodworking, welding, or any shop activity with this 100% full-grain water buffalo leather apron. Built to work, features include multiple pockets and straps for holding tools, towel, cell phone, and pens/pencils.
Adjustable canvas/cotton cross-straps reduce pressure on the neck and fit all body types and sizes. Durable, high-quality waxed saddle leather only gets more beautiful with time. Expect a lovely, natural patina to deepen as leather relaxes and molds to a perfect fit. Handmade by local artisans in Pakistan.
Note: Natural dying process may cause slight transfer of color to lighter fabrics. Color transfer will cease over time as leather apron is used.
• Durable full-grain water buffalo leather
• Waxed "saddle leather" finish enables color variations and creases over time for a vintage patina and more relaxed fit
• Adjustable cross-back fits all body types and sizes
• Pockets and straps for holding small and large tools
• Natural dyeing process may cause a slight transfer of color to lighter fabrics
• Multi-use safe for shop, woodworking, etc
Items Included:
1 Tradesman leather apron

Materials:
Full-grain water buffalo leather

Dimensions:
Length: 32.75"
Width: 27.5"
Weight: 1 lb

SKU:
CKW-479

Designed in Utah | Made in Pakistan
As a Certified B Corporation, we ensure that our commitment to safe, ethical, and sustainable practices is upheld by each company and artisan that touches our products worldwide, without exception.
Wipe down with water after use. If staining occurs, use a leather cleaner to remove it.
We Stand Behind Our Products
Barebones stands behind the quality of all of our products. Each item we make is meticulously thought out in-house by our team of passionate designers. We sell these products because we love them, we use them, and we want you to enjoy them too. They are meant to elevate your outdoor experience and withstand all normal rugged wear and tear.

We also consciously work with manufacturers that exceed our standards for excellence and safety. If you are not 100% satisfied with your order you are always welcome to use our 30 day return policy or let us know how we can make them better.